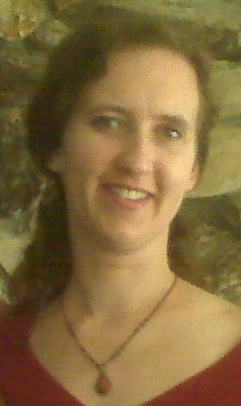 Here I will introduce myself, my practice, my education, and my experience.
I am Tiffany Clark, an attorney living and working in Sacramento, California.
My Practice
My goal is to help people understand and transition to a more sustainable, socio-economic paradigm. More specifically, I am interested in the Natural Law/Resource-Based Economy ("NLRBE") model.
At first, my primary approach was to offer legal services to individual clients. The idea was to help them legally "live" elements of a new economy (specifically elements of a "Resource-Based Economy," at that time; to read about my switch in focus to the NLRBE model, click here).
I did this by seeking clients who wanted to form entities, like egalitarian, intentional communities, for example. For other examples, read the last section of my Services page.
I still believe that living elements of an NLRBE now, within our current economic system, might help us transition.
However, I'm not certain this is the way I recommend we all use our limited time and resources. This is actually the next issue I will be exploring in my blog posts. To understand more about what led to this uncertainty, you can read this blog post.
In any event though, I don't currently envision contributing to transition by taking on new clients. Rather, I plan to contribute via public writing, speaking, and interview engagements. I ultimately concluded that this would likely be the most efficient way for me to contribute – at least for the foreseeable future.
For more details on my writing, speaking, and interview offerings, I invite you to visit my Services page.
My Education and Experience
During my undergraduate days, I developed significant analytical and writing ability. I also accumulated a well-rounded understanding of economics, political philosophy, critical thinking, and symbolic logic. I ultimately graduated from U.C. Davis, in the top two percent of my class (B.A. in Philosophy; Magna Cum Laude, 1994).
I began developing my legal expertise at Stanford Law School, from which I graduated with a Juris Doctorate, in 1997.
Over the decade and a half since graduating from Stanford Law School and passing the California State Bar Examination, I continued to acquire legal experience.
After the Bar Exam, I spent a little over a year with the Tobacco Litigation Section of the California Attorney General's Office. When that "limited term" position ended, I was six months pregnant. During the last three months of my pregnancy, I time spent with the Senior Legal Hotline. After having my first child, I spent about a year working in my own law practice, focused on non-profit entities. But, ultimately, I shifted my focus to helping my immediate family with its legal matters, while caring for my young children. I did a surprising amount of legal work during this period. I researched and advised on everything from business entity formation and operation, to tax law, to employment law, to real estate law, to zoning law, to estate planning, to landlord-tenant law. And for over four years now, I have been advising my husband's business, primarily on contract and tax law issues.
In addition to my legal experience, during this time I also acquired training in Nonviolent Communication (NVC), and NVC-based mediation. I also gained experience using and teaching NVC.
Part of my NVC experience relates to my website, www.family-life-possibilities.com, through which  I also honed my writing and public speaking skills .  On related public speaking specifically, I taught NVC to parents in numerous workshop series, and at the Homeschooling Association of California's annual conference.
I also used my NVC skills in my volunteer work for Occupy Sacramento (OS), in late 2011 through early 2012.  There I developed a unique method of NVC-based meeting facilitation.  I was the primary facilitator of OS general assemblies for many months. In addition, I taught countless NVC and meeting facilitation workshops, to OS members and interested bystanders.
This NVC experience enables me to communicate with listeners in a way they tend to enjoy. It also enables me to distinguish between human needs and strategies for meeting these needs. This ability helps me remain flexible and open-minded, when analyzing and suggesting modifications to socio-economic models. In addition, NVC and accompanying neuroscience and historical analysis I have studied over the years, have together helped me understand a great deal about how to reduce the risk of physical violence and actualize peaceful, collaborative, societal transformation.
For about a year after my time with OS, I was very active in the Sacramento/Davis Chapter of The Zeitgeist Movement (TZM). TZM is an organization dedicated to advocating for an NLRBE too. I only discontinued my active role in early 2013, due to concerns I had about the structure of the organization. During my time with TZM, I gave public presentations, both in person, and on our radio show.
Between my time with TZM, my time with OS, my NVC work, my family-focused work, and my law school and undergraduate experience, I have greatly honed my analytical, writing, legal, and public speaking skills.
And I believe all of this expertise and experience together provides me with invaluable skills for analyzing and explaining new socio-economic paradigms, and how we might transition to them.
Personal Information
On a personal level, I continually work on unschooling, parenting, and earning the ongoing friendship of my husband and our two beloved boys.
I also enjoy a hobby as singer-songwriter.